UW International & English Language Programs
Locations
UW Seattle
The largest UW campus is located in central Seattle, about 4 miles north of downtown in the University District. The spacious, tree-studded campus covers 540 acres between Interstate 5 and the western shores of Lake Washington.
Transportation and Parking
The campus is served by numerous regular bus routes from all parts of the surrounding area. Two light-rail stations — one in the University District and another near Husky Stadium — provide fast, easy access from north, central and south Seattle.
There is ample parking on and around the main campus. You can drive onto campus at various entrances and pay at the gatehouse (credit cards accepted only). Visit the Transportation Services website for more information.
Downtown Seattle
The UW's downtown Seattle location is in the heart of the city's business district, across from Rainier Square on Fourth Avenue between University and Union streets. The building, named Puget Sound Plaza, includes modern classrooms and an administrative office.
Transportation and Parking
Downtown Seattle is the central hub of ground transit in Seattle, and the UW building can be reached by local and regional bus routes as well as several light-rail stations. Pay parking may be available at the Puget Sound Plaza garage, located between Third and Fourth avenues on Union Street.
Registration Office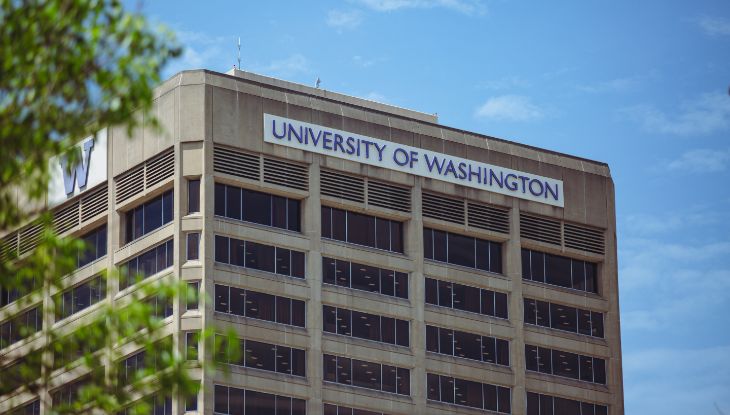 The registration office for UW Continuum College, the administrator for the UW International & English Language Programs, is located four blocks west of the UW Seattle campus and two blocks west of the UW Tower.
Transportation and Parking
Many bus routes and a light-rail station serve the area. Pay parking is available on the street and in the building garage, which is accessed on 11th Avenue NE.
Office Hours
Monday–Friday, 9 a.m. to 4 p.m.
Phone: 206-543-2310
Fax: 206-685-9359