Program Details
In the Graduate School Preparation Program, you'll receive four weeks of training designed to prepare you for successful graduate-level studies at a U.S. university.
The program is divided into three main components:
Academic Preparation — including vocabulary development, reading comprehension, academic writing, note-taking, critical thinking skills and small-group work

Verbal Communication — including presentation skills, pronunciation and participating in and leading discussions

Orientation to Life in the United States — including professor and peer expectations and health and safety issues
The Graduate School Preparation Program accommodates a broad range of student research areas and fields of study. You'll use your graduate program research topic as the focus of your studies. The program culminates in a final conference presentation by all program participants. To prepare for this presentation, you'll write a graduate-level research paper proposal and create a poster to visually represent your thesis.
Each week, students will attend a guest lecture given by topic experts and UW faculty. Lectures will cover a wide range of subject areas. The lectures are intended to help broaden student knowledge on academic topics as well as develop comprehension, critical thinking and note-taking skills. You should expect to spend one to three hours nightly on homework, presentations and preparing for the next day's classes.
Instructors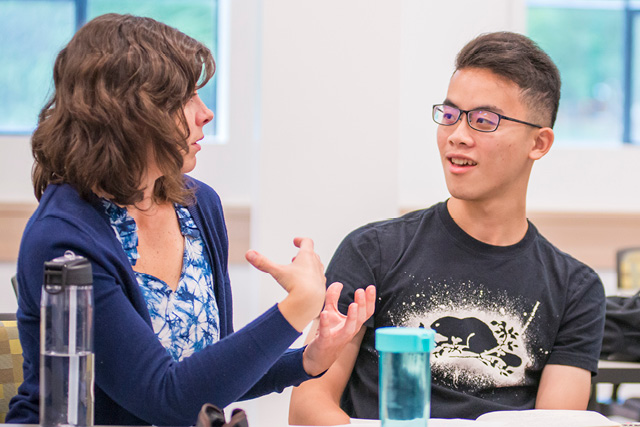 Courses are taught by experienced instructors from UW International & English Language Programs. Many of them have advanced degrees.